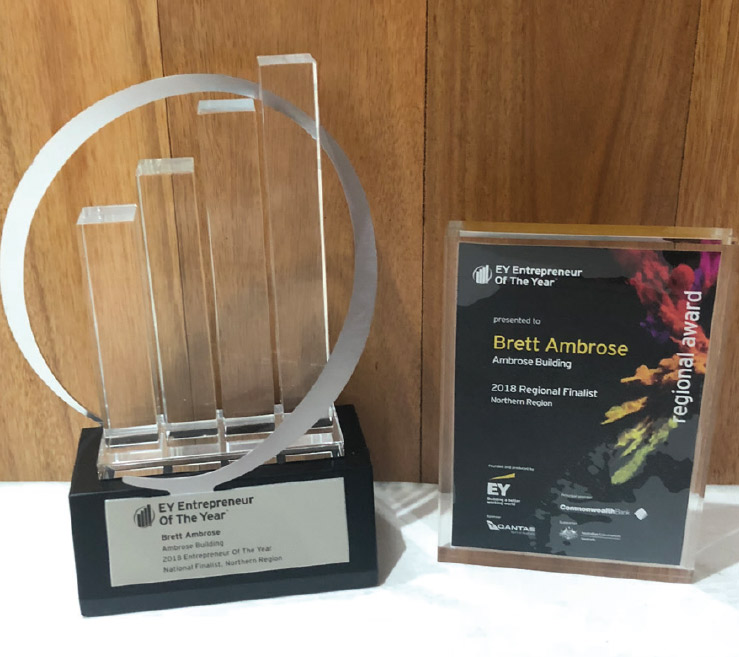 In 2018, owner Brett Ambrose was awarded the EY Entrepreneur of the Year award for Queensland and was a National Finalist in 2018.
"The finalists from Australia's Northern Region will join talented entrepreneurs from across the country nominated for this year's awards."
"Dedication, innovation, enthusiasm and a hands-on approach are all qualities shared by this year's outstanding winners," said Alison de Groot, Managing Partner of EY Brisbane.
"Each in their own way have turned traditional approaches on their heads to disrupt and improve the services they provide to their clients – and importantly to give their staff great places to work.
Here's what the judges said about Brett:
"Brett blew the judges away with the clear passion he has for his business, his innovative focus on technology and the subsequent disruption of the industry in which he operates. The judges loved his enthusiasm for his team and the culture of the business, and appreciated his hands on leadership approach."
This entrepreneurial spirit drives everything we do at Ambrose Construct Group.