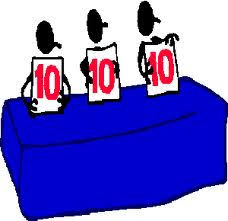 Customer Service is defined as "the assistance and advice provided by a company to those people who buy or use its products or services"
But what is it?
A friendly face?
Being there when they need you?
Being knowledgeable in our advice and services?
Being positive?
Being willing to fix problems, not create them?
Treating people with respect?
Be present when they are talking and really pay attention to what they are saying?
Being polite and remembering good manners cost nothing?
Perhaps the bigger question is, does customer service boil down to one thing?  The answer is obviously not.
As a culture though, perhaps it is a willingness to listen and engage with your customer.
This is what BBC News reported when Lily Robinson at the age of 3 and 1/2 wrote to the supermarket chain Sainsbury to ask
"Why is tiger bread called tiger bread? It should be called giraffe bread. Love from Lily Robinson age 3 and 1/2".
Chris King from the Sainsbury's customer services team wrote back: "I think renaming tiger bread giraffe bread is a brilliant idea – it looks much more like the blotches on a giraffe than the stripes on a tiger, doesn't it?"
But he went on to explain how it had got its name: "It is called tiger bread because the first baker who made it a looong time ago thought it looked stripey like a tiger. Maybe they were a bit silly."
He included a £3 gift card, and signed the letter "Chris King (age 27 & 1/3)".
Sainsbury then went ahead and renamed Tiger Bread, Giraffe Bread.
Or is it creating an experience so amazing that someone can't help tell others about it?
In 2012 Chris Hurn's family went on holiday at the Ritz Carlton in Florida.  Upon returning home the family discovered their son's favourite toy "Joshie" had been inadvertently left at the hotel. In order to pacify his son, Chris told him that Joshie was taking an extra long holiday at the hotel. That night, the Ritz-Carlton called Chris to say that they had found Joshie and would return him as soon as possible. To Chris' young son's surprise, Joshie was returned in a package containing extra goodies as well as a series of photographs of Joshie on holiday around the Florida resort!
Neither Sainsbury or the Ritz Carlton had to make the extra effort, but someone in their organisation did take the time, to provide exceptional customer service.
Our Goal
At Ambrose Construct Group, every day we strive to provide the best repair experience possible; to our client (the insurer) and their customer (the home owner).  Therefore it is exceptionally pleasing when we see comments such as those below from customers.  We don't always get it right first time, but we do commit to getting right every time and it is the commitment of our staff, not one, but the whole group to deliver the best in customer service.  It is a company culture!
From the beginning communication with Ambrose Builders was excellent and continued throughout the rebuild. We asked that time be taken to complete the job as we didn't want a rushed job and therefore possibly detail missed and that is what we got and the finish is just outstanding! We couldn't be happier! All of the trades persons listened to any concerns and were very easy to deal with. When people visited our house prior to the damage they walked up the front butterfly stairs and they say to us "what a great spot" and then when they walked through the front door they would "Wow"! Well now they will "Wow, Wow, Wow". Thanks. 10/10 (Jennifer, Rosemount)
Cannot fault anything. All tradies have been great.  Dave was amazing also.  Thanks. 10/10 (Hannah, Jubilee Pocket)
Excellent work. Would recommend Ambrose Builders anytime. 10/10 (Bernie, Midge Point)
Awesome service. Fast, easy to deal with great communication on all fronts. Excellent job overall. 10/10 (Amanda, Andergrove)
Tim Board's performance on our whole job was 2nd to none, nothing was not fixable for him. His attitude was 10/10, he is an asset to your company. 10/10 (Bryan, Koumala)
Awesome job from day one. Very happy with work carried out and all contractors easy to deal with. 10 out of 10 fro Tim! Made a very stressful time, not so stressful. 10/10 (Suzanne, Sarina)
We couldn't be more happier with Tim and the team from Ambrose. All the tradesman they have used have done an awesome job. Tim has gone above his job. Nothing was a drama and he has done so much to help us. tim was friendly and approachable and always willing to help. 10/10 (Karla, Seaforth)
Very helpful, easy to talk to. Explained how long the repairs would take. Was very helpful when I was sick having my treatment to help me pick out bathroom items and helped me match tiles, etc. This was the reason I requested Ambrose Construct Group and especially Aaron for the second lot of repairs that needed doing. And today the last repairs were done. Very happy. 10/10 (Janet, Bororen)
Courteous and very informative. Provided a schedule with set dates and times for completion and had repairs completed before proposed deadlines. Professional and excellent customer relationships between trades and supervision. 10/10 (Graham, Bidwill)
The repaired and all involved have been great. It has happened quickly an respectfully. All were reliable and  the supervisor was consistently checking that all was going well. Clean up was conscientious so that everything was back to original state.. 10/10 (Maria, Pialba)
Absolutely awesome customer service and scheduling information.  Contractors who did the jobs communicated any changes of their timetable – were prompt, courteous, skilled and well prepared for the work.  10/10 (Philip, Cannonvale)
Exceptional service with prompt and friendly manner. Very happy with everything. 10/10 (Colin, Airlie Beach)
Everyone has been wonderful from start to finish. From Phillip assessing, getting the clean up team, the flooring is brilliant, the painting looks flash and I am very pleased how it all turned out. 10/10 (Kathy, Kirwan)
Sometimes it can just be wrapped up with……..
Great service and friendly staff.  Thanks! 10/10
If for whatever reason we don't get it right, we will keep trying.  To assist us with that we are happy to announce the upcoming release of our customer portal.  Lookout for more details coming soon!
Sources:
BBC News: Tiger bread renamed giraffe bread by Sainsbury's