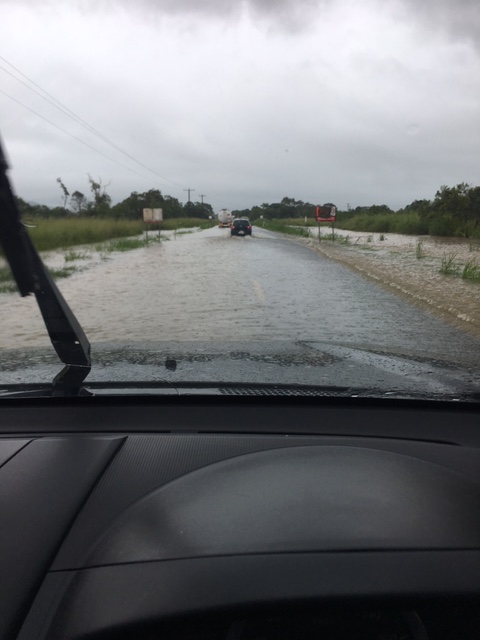 Innisfail in Far North Queensland has recorded 871.8mm in the first 11 days of 2017.
What makes this remarkable is 824mm fell from Saturday 7th January.
January Rainfall:
Sun 1/1/2017 – 0.6mm
Mon 2/1/2017 – 1.8mm
Tues 3/1/2017 – 2.6mm
Wed 4/1/17 – 1.8mm
Thurs 5/1/2017 – 25.2mm
Fri 6/1/2017 – 15.2mm
Sat 7/1/2017 – 62.2mm
Sun 8/1/2017 – 183mm
Mon 9/1/2017 – 263mm
Tues 10/1/2017 – 240.2mm
Wed 11/1/2017 – 76mm
Source: Weatherzone (accessed 11/1/2017)
The wettest 24hr total for the region was set on 31st January 1913 with 531.1mm recorded as falling.
Several sources have recorded that wets of Innisfail 1003mm fell in the same period.
For context the average annual rainfall for Brisbane is 1021.6mm.
On Monday 9th January the Cassowary Coast Regional Council issued a boil water advisory notice for residents from Cardwell to Silkwood due to high levels of turbidity in the creek systems with the heavy rain.
Typical to this type of situation we are responding to water ingress via roofs and water damage to ceilings.  While there is flooding to creeks and waterways, inundation of homes has been relatively minor.
Bureau of Meteorology Forecaster Shaun Luscombe said flooding would subside in the next few days.
He said there should be coastal showers this week with up to 115mm predicted for Cairns from today until Saturday.
"Real" monsoonal rain is not expected until next month.
Mena Creek Waterfall at Paronella Park
This was the site on Monday where a number of Kayakers paddled over the edge.

Cairns Post – Thrill seekers kayak off Paronella Park waterfall in death-defying video